January 28, 2006
It's the final showdown!
Have you ever wondered what would happen if two heroes or super villains from different movies, TV shows or comics fought against each other? Well if you have, I then I have the video clip for you.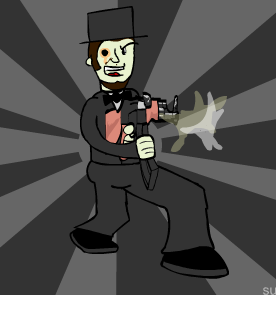 The ultimate showdown!
I will warn you the very catchy tune will ear worm you. Ktreva, Clone and I have been walking around for the past 24 hours humming it.
Posted by Contagion in Humor at January 28, 2006 09:47 AM | TrackBack