September 30, 2007
September 29, 2007
2007 BlogCrawl is here.
Today is the BlogCrawl, since I'm going to be out and about today, you aren't going to get my normal Saturday posts. With that in mind I'm just giving everyone a reminder of today's activities.
This morning from approx 10:30AM until 2PM: Shooting at the Buffalo Range in Ottowa.
This afternoon between 3:30PM and 4:30PM: Arrive at Fritz's Wooden Nickel in Stillman Valley for big drinking fun!
Tonight around ??:?? ?M(depends on how drunk I get): Home to post and comment on all the blogs.
Now for the Rules (again):

A) You have to be 21 years old to participate and drink. I donít want some minorís parents coming back and saying I told them to get pissed drunk and go on the Internet. If you are under 21, you may still participate as a designated blogger. If you don't want to drink but still make stupid comments, be my quest!

2) Drink as much as you comfortably feel you should. This is for fun, I donít want to have blog fodder stories involving charcoal slurries and ER visits. Be responsible, especially if you have to drive. Iím saying right now that if you do something stupid and hurt yourself I will make fun of you. I am neither legally, morally nor ethically responsible for anything you do either in the real world or on the Internet. You are all adults and responsible for your own actions.

D) Please attempt to limit the Blog Crawl comments to the hours of 7:00PM September 29 and 7:00 AM CST September 30th. Just so itís easier to track and the time zone differences for all the participants. Not that Iím going to link to every single post that has a comment on it, I just donít want to search for them Sunday to see what everyone said. Oh, and a drunken post on your own blog is perfectly acceptable and encouraged. Same with day after posts.

4) Try to leave a comment on every blog in the Bad Example and Frizzen Sparks family. You may use my side bar as a reference if you donít know who they are. Do not feel limited to these blogs only, go ahead and hit any other blog you would like as well. Oh, and a drunken post on your own blog is perfectly acceptable and encouraged.

To help kick off the BlogCrawl, I thought this sign was appropriate: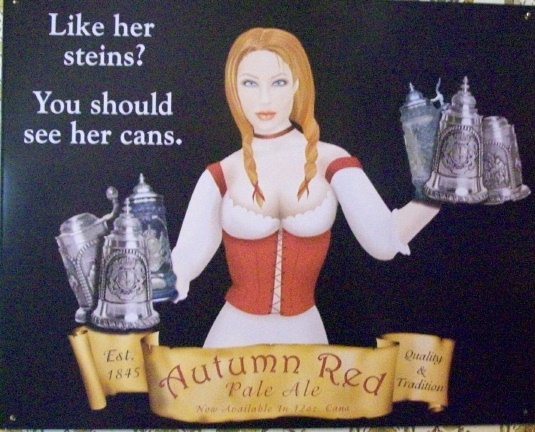 Now lets go have some fun people!
September 28, 2007
September 27, 2007
September 26, 2007
September 25, 2007
September 24, 2007
September 22, 2007
September 21, 2007
September 20, 2007
September 19, 2007
September 18, 2007
September 17, 2007
September 15, 2007
September 14, 2007
September 13, 2007
September 12, 2007
September 11, 2007
September 10, 2007
September 09, 2007
September 08, 2007
September 07, 2007
September 06, 2007
September 05, 2007
September 04, 2007
September 03, 2007
September 02, 2007
September 01, 2007