October 31, 2006
Scaring up some fun.
Halloween is here. Iím just taking a break from getting the house ready for the kids. Every year I decorate the house and entertain the local kids with a haunted house. The yard is done up as a graveyard, there are smoke machines, and numerous static displays. We actually have people that drive into the neighborhood just to see what we do each year. Every year I try to take pictures at night, unfortunately they never turn out very well. This year I took pictures during the day just so you can get an idea of some of the stuff we do.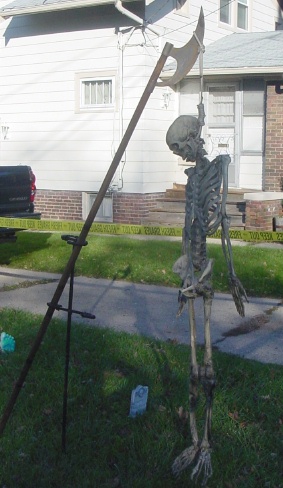 Bob is hanging around the yard to welcome the youngsters as they approach.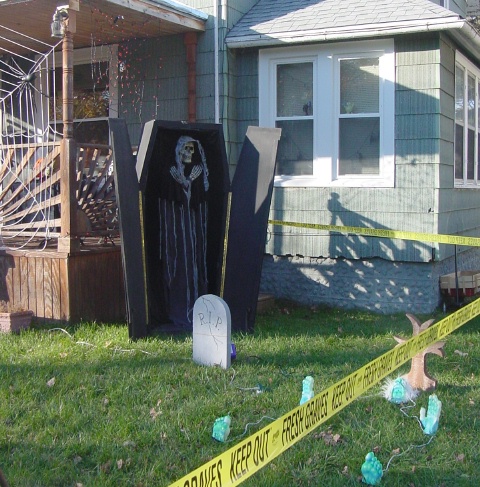 A specter is active in his coffin. (Gentle movement and a strobe light)
Even the upstairs ghost came out to take a peak. (When it gets dark, she moves violently and glows.)

I hope everyone has a Happy and Safe Halloween. Oh, and before I forget. If you scare anyone, I want stories.
Posted by Contagion in Stories about me. at October 31, 2006 04:02 PM | TrackBack