December 07, 2006
It's lutefisk time!
In just a few minutes here Iím going to be heading out with the boys for our annual Lutefisk dinner. Weíre all excited. Itís been one day short of a year since the last time we were able to feast on the joyous delight that is lutefisk. If your not sure what lutefisk is, see this post from last year.
As part of the dinner tonight we will also have real Swedish meatballs and Korv (Swedish Christmas Sausage). There will also be rice pudding, new potatoes, fresh lingonberries, lefse, pickled beets and real rye bread. My mouth is watering just thinking about it. Growing up in a Norwegian/Scottish household has exposed me to various different ethnic foods, and trust me I love every one of them.
For those of you that want to know what it looks like, here is some uncooked lutefisk.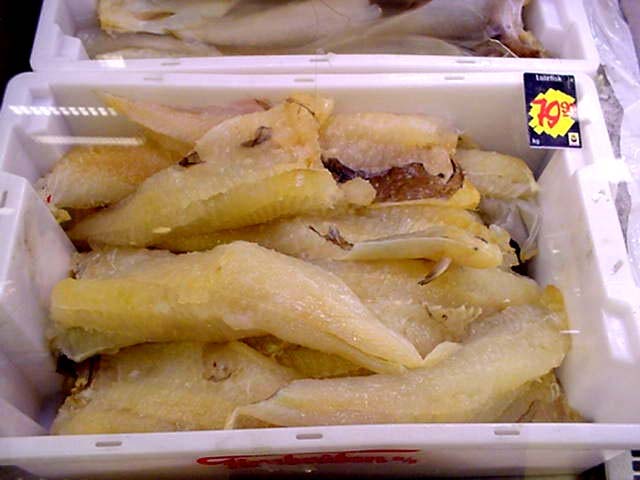 Doesn't that just look delicious?
Youíll have to excuse me; Iíve got to get ready to go now.

Posted by Contagion in Stories about me. at December 7, 2006 05:34 PM | TrackBack