February 03, 2007
Suckin' Blood G!
There are many things in the world that just donít really combine. For instance Sardines and strawberry ice cream just donít go well together. But sometimes you find things that you just wouldnít think go well together do, such as Twizzlers and salsa. Yet, Iím still up in the air if Hip-Hop and Goth can be intermixed successfully. Some people obviously think they can, for they have Vampire Teeth Grillz.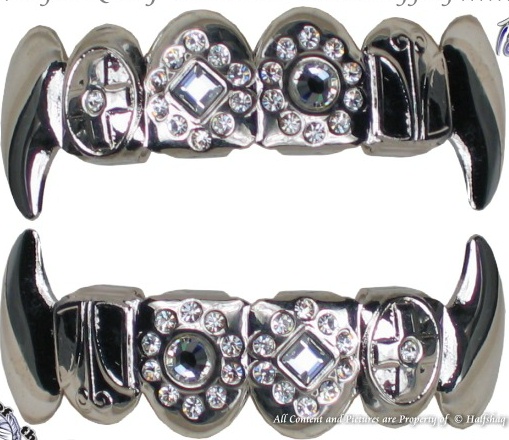 THESE ARE THE DRAC-COOL-IST AVAILABLE! SINK YOUR TEETH IN THESE MONSTERS!

' Filled with Bling-Bling & A Goth Etched Design'
Emphasis THEIRS!
I need to go find me some scary Goth kids to see if they would even try these things.

Posted by Contagion in Things that make me go, "GUH?!?!" at February 3, 2007 09:13 AM | TrackBack