April 11, 2007
April snow showers, kill the flowers!
Holy cow, itís like a dream come true!
ĎTwas the week after Easter, and all through the state
the snow was falling, and I was thinking itís great!
However, I appear to be the only one. There are people out there that think that we should not have snow this time of year. Iím telling you we should have snow all year round. When they announced that we were going to get hit with snow, I was ecstatic! I love the snow, Iím pissed we didnít get more this winter. I spent the last day and a half walking around hoping for feet of snow. Yes, not inches, but feet. I wanted to be able to measure the amount of snow we received by the foot.
Depending on which inaccurate weather report you watched they predicted everything from 2-4 to 6-12 inches of snow accumulation. They also said it was going to snow all day. Well the snow had pretty much stopped at noon, and at best we received an inch of accumulation. Here is a picture of my front porch of my neighborhood.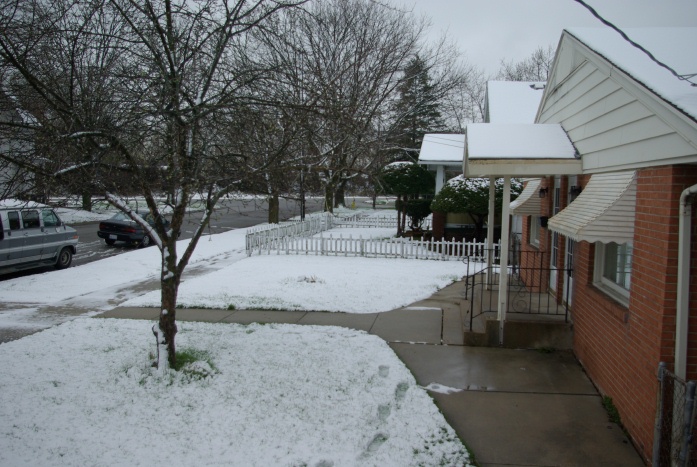 I was greatly disappointed.

Posted by Contagion in Stories about me. at April 11, 2007 05:54 PM | TrackBack