June 30, 2007
Raptors last stand.
Tonight is the Rock River Raptors last regular season home game. Itís a must win for us. We have two games and a by week left in regular season. Currently we are sitting atop of the division with a 9-4 record, but River City is right behind us with a 7-5 record and Lexington a 7-6 record. Tonight we play Lexington. If we win tonight we pretty much clinch the division. If we lose, then we have to beat Sioux Falls next week at home in hopes of winning the division. The problem is that Sioux Falls is on a 32 game wining streak and sitting atop the other division.
That means that tonightís game should be a good hard-hitting game. So any of you football fans out there want to go have some fun, tonight at the MetroCentre is your chance.
Iím not saying that the Raptors and their organization listen to me or that I have any influence with them. But I do think they like fans like Bruce and myself. We really get the crowd involved. So occasionally they like to throw a little something back our way. Like last week. During half time the Dynomites did a zombie themed dance routine to Michael Jacksonís Thriller.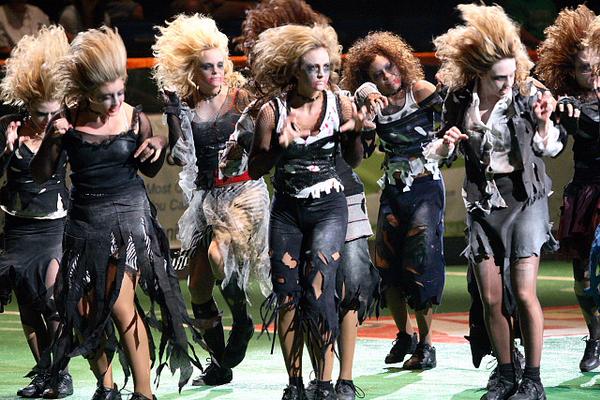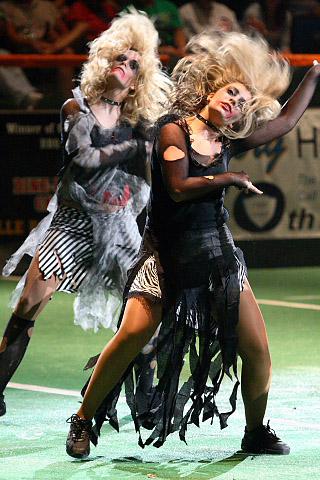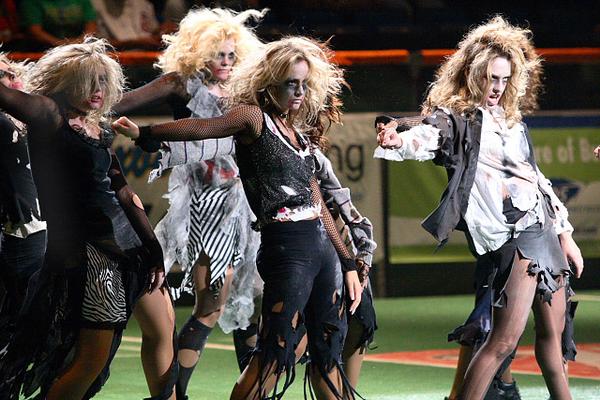 Football and zombies, how perfect is that?

Posted by Contagion in Football at June 30, 2007 08:47 AM | TrackBack