October 31, 2008
Halloween 08 so far.
Okay, this has been a busy day for me so far. First I went to work for four hours. I had to distribute a little goody bag to all of my employees. It wasn't much, just a bag with a Halloween themed pencil and pencil sharpner, a tombstone eraser, a Halloween pin and a little spring toy that jumps. They where just meant to be something fun for all of them to play with todya. I wanted to try to get them into the Halloween spirit.
I had to leave work early so that I could decorate the house. We don't do it the night before because of vandals. I put a lot of time and effort into this and I don't want stuff stolen or broken. I refuse to not do it, because I enjoy it. I snapped some pictures in the daylight just so you can see how things are going so far.
Here is the front yard from two different angles: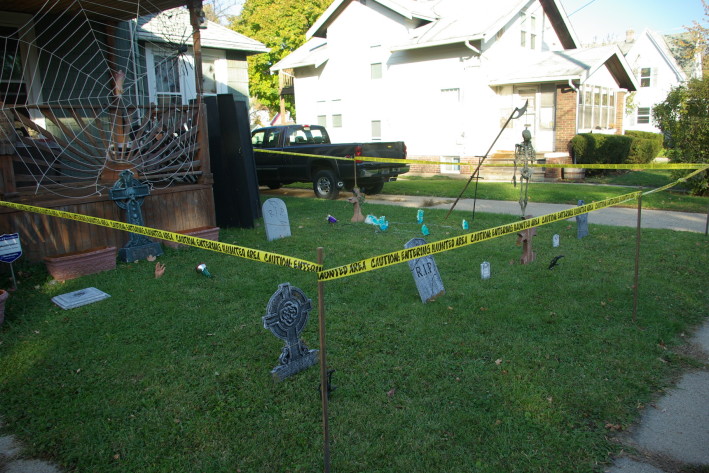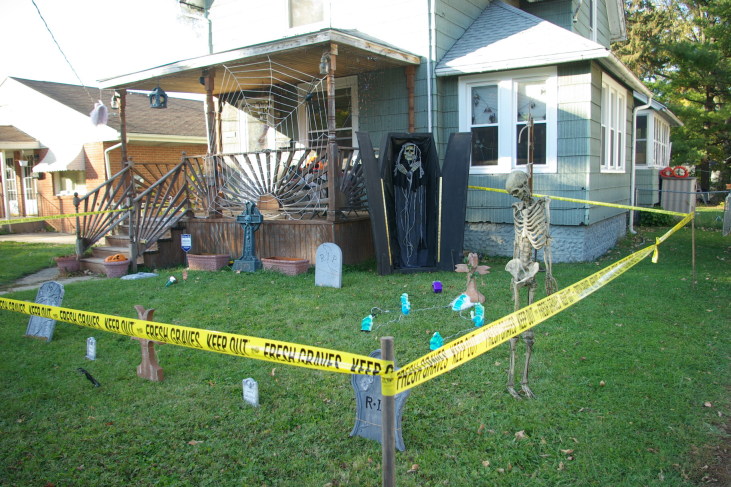 The best Candy Bowl ever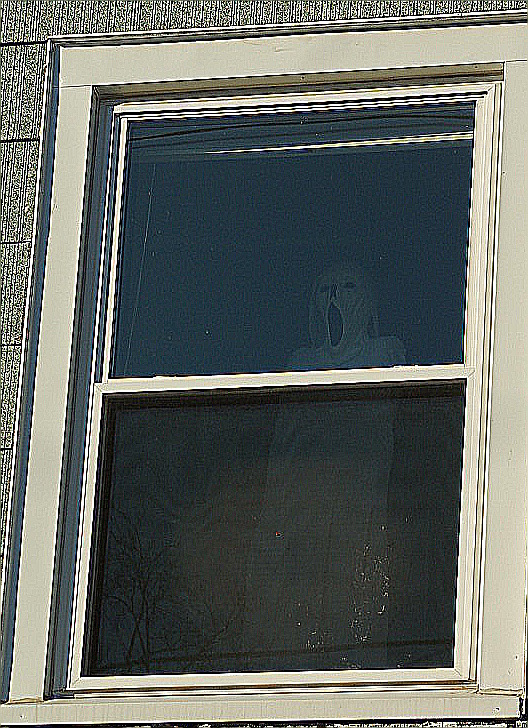 The upstairs bedroom ghost, which only really looks scary in the dark. I'll try to get pictures of that later as well so you can see.

I've got to go get my costume on now. I'll try to get a picture of that as well so you can see what I dress as.
Now of course before I did all the work I needed to get something to eat, so I stopped by Hooters for lunch. And you know what, bless the staff there for keeping the holiday spirit alive. Everyone was in costumes and it really helped get me in the mood.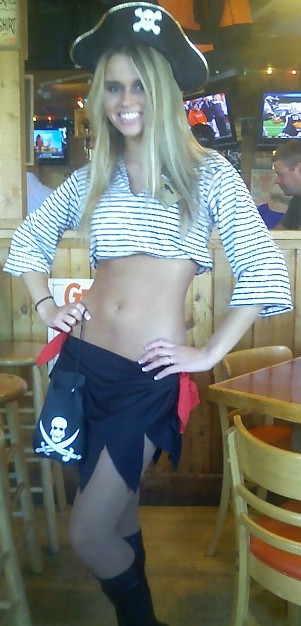 My waitress Tyler
She looked good, but not as good as Ktreva will later in her costume.
I love Halloween!
Posted by Contagion in Stories about me. at October 31, 2008 03:23 PM | TrackBack