March 14, 2009
St. Pats kick off
I know I've been gone for a couple of days, and not posted. I promise to tell you about IGOLD when I get some time.
Right now however, I'm going to be taking the next couple of days to celebrate St. Pats day. Yea, I know, it's early.
Yesterday I started at Old Chicago doing a mini-tour. Today I'm doing a bar crawl across the Rockford Area, I know we are hitting Fritz's and Mulligan's, maybe some others.
And for the next couple of days my alter leprechaun ego will be coming out. I put a picture of him in the extended entry.
Yep, that's him!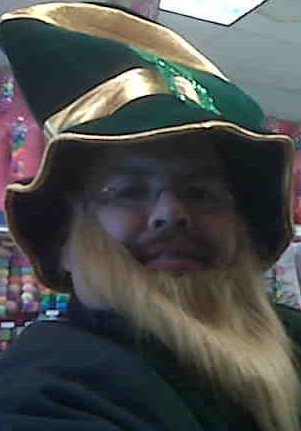 Yep, that's my alter leprechaun ego!
Now Ktreva thinks I'm going to get my arse kicked! Because I'm walking up to poeple saying things like, "Hey, I'm a friendly leprechaun. I promise you things like riches and rewards such as pots of gold at the end of the rainbow, which I have no plan on delivering! My name is Barry O'bama!"
Yea, it's drunk out! lol
Posted by Contagion in Shenanigans at March 14, 2009 09:39 AM | TrackBack