June 03, 2009
February 14, 2009
January 24, 2009
Some of these would have saved me money
Have you ever seen a movie poster and thought, "hey that movie looks neat"? Then when you see the movie, you realized that the only neat thing about the movie was the poster. Yea, I've been suckered in time and time again by trailers and movie posters. Wouldn't it be nice if movie posters were more like this: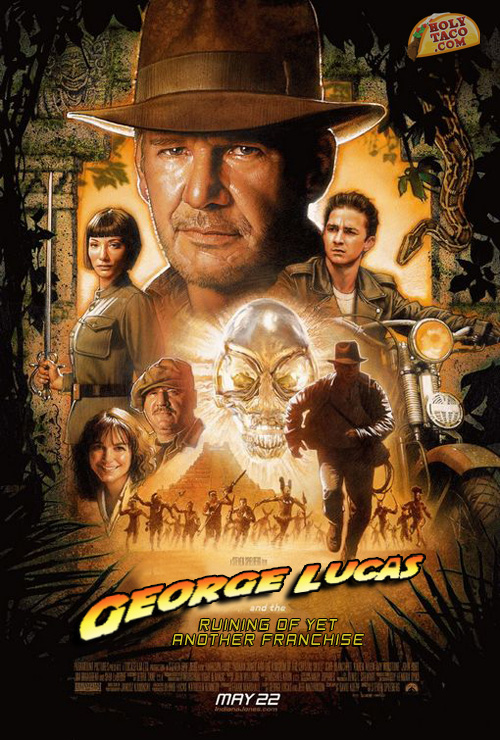 Yea, that one would have saved me the $50 (tickets plus snacks for the family).
Here's a collection of If Movie Posters Told The Truth.
January 17, 2009
December 24, 2008
December 20, 2008
November 29, 2008
November 15, 2008
October 08, 2008
August 09, 2008
July 26, 2008
July 19, 2008
June 22, 2008
June 01, 2008
April 19, 2008
April 13, 2008
March 22, 2008
March 15, 2008
March 08, 2008
February 23, 2008
February 20, 2008
January 29, 2008
December 24, 2007
December 16, 2007
December 15, 2007
December 08, 2007
December 01, 2007
November 24, 2007
November 20, 2007
November 17, 2007
November 03, 2007
September 22, 2007
September 15, 2007
September 12, 2007
September 08, 2007
September 01, 2007
August 25, 2007
August 11, 2007
July 21, 2007
June 30, 2007
June 23, 2007
June 16, 2007
June 10, 2007
June 02, 2007
May 19, 2007
May 12, 2007
April 14, 2007
April 07, 2007
March 31, 2007
March 24, 2007
March 03, 2007
February 10, 2007
February 05, 2007
January 13, 2007
January 06, 2007
December 17, 2006
December 16, 2006
December 02, 2006
November 11, 2006
November 10, 2006
November 05, 2006
October 28, 2006
September 16, 2006
July 08, 2006
June 17, 2006
May 20, 2006
May 13, 2006
April 01, 2006
March 03, 2006
February 11, 2006
February 04, 2006
February 01, 2006
January 28, 2006
January 21, 2006
January 14, 2006
January 13, 2006
January 07, 2006
December 22, 2005
December 10, 2005
December 06, 2005
November 23, 2005
November 19, 2005
October 28, 2005
October 03, 2005
September 30, 2005
September 19, 2005
September 02, 2005
September 01, 2005
August 31, 2005
August 19, 2005
August 01, 2005