February 11, 2006
Bunnies need Braaaaiiiinnns!
We all know how much I love zombies, but what you might not realize is that I have a true love and appreciation of zombie documentaries movies. Then I stumbled upon this.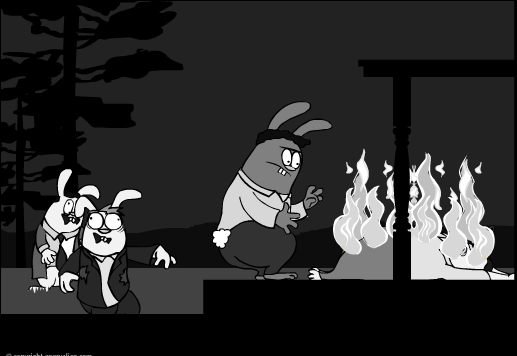 Night of the Living Dead in 30 seconds
(and re-enacted by bunnies)
It's worth a quick chuckle.
Posted by Contagion in Humor at February 11, 2006 09:50 AM | TrackBack