October 09, 2007
8 years and counting.
Today is an important day in my life. Eight years ago today I was lucky enough to marry the perfect woman for me. We are having a good run and aren't showing any signs of slowing. I just can't believe I was as lucky as I am to have found her.
Lets look at the facts.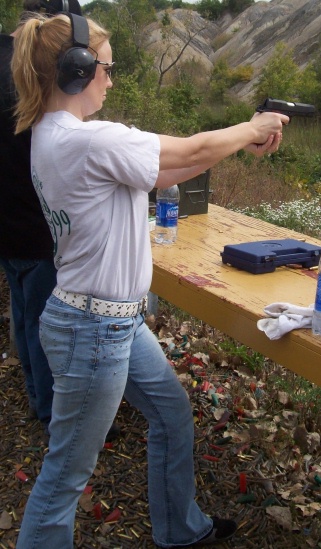 She loves to shoot, yep that's her shooting a Colt 1991 .45 ACP commander model. She liked mine so much, I had to buy her one of her own just to leave mine alone. At one point she was afraid of firearms, but now she can't wait until the next time we hit the range. She also supports my dream of buying a large farm and making our own shooting range some day.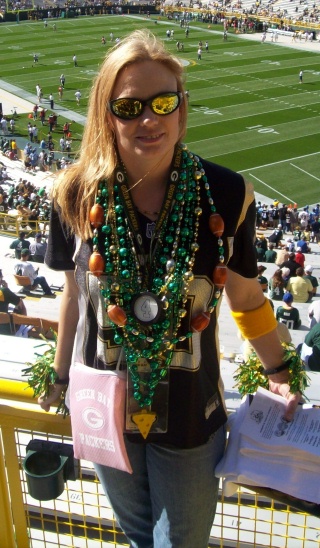 She's a Packer fan! She likes to go to the games with me, go shopping for gear and memorabilia and even sit in a bar and watch the games. She once even went so far as to try on Cheerleader outfits to see if one fit her so she could wear that on Football Sundays. Unfortunately for me they didn't have any that fit her.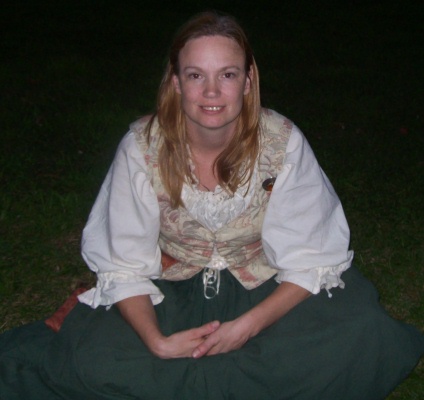 She re-enacts. If you ask any male re-enactor they will tell you just how lucky I am to have a wife that will re-enact. It's easier to do the events as we are doing them together. There hasn't been a re-enactment that has gone by that I haven't had at least one person tell me that when I die, they get my wife. To make it even better, she loves to cook over the campfire. So I can spend the day demonstrating, shooting or what not and come back to camp to a damn good meal.
I know how lucky I am to have Ktreva for a wife. She's made me a better person. It's been a good 8 years, and I'm looking forward to what the future holds for us.
Happy Anniversary Babycakes! I love you.
Posted by Contagion in Family Life at October 9, 2007 07:00 AM | TrackBack