April 24, 2008
Lookin' Fancy.
Well, I did it. Last night I went and shaved off all of the facial hair. Now, I'll be honest I've had mixed reactions. First I have Clone, "Daddy, you look fancy." I don't know where that came from, but okay! I'm not arguing with a five year old.
Boopie just laughed at me and said I looked like a dork. Ktreva told me that I looked about 15 and that she liked me better with facial hair. That was between bouts of laughter.
At work this morning, for the short time I was there before having to get get Clone, I had mixed reactions. Everything from, "Did you lose a bet?" to "You look like younge." Some said they liked it, but I think they where just being nice. No, I agree. I think I look like a bigger dork.
See, I've had facial hair for pretty much all of my adult life. I started growing a mustache in High School and I kept it through college. I shaved it off for a short period of time when I did my internship, but grew it back. When I worked in Law Enforcement I couldn't have a beard , so as soon as I left that field I actually grew one. I had that for a while, but decided I didn't like it, so I shaved it down to the Goatee. For those of you that have met me, you'll recognize me in this picture: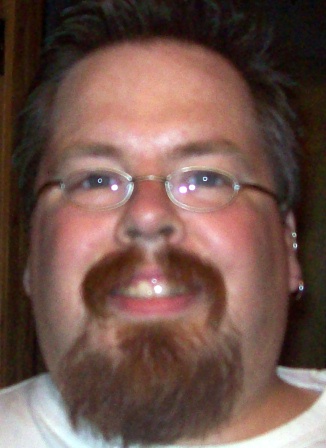 It's not the best picture, but it gives you an idea. That is the facial hair I've sported for the last 10 years of my life. Usually shorter and better trimmed, but it was always some variation of that.
What I had for years took me less then 5 minutes to get rid off. I trimmed it down and then completely shaved. My upper lip not having seen a razor since 96.
If you want to see how dorky I look now... just go to the extended entry.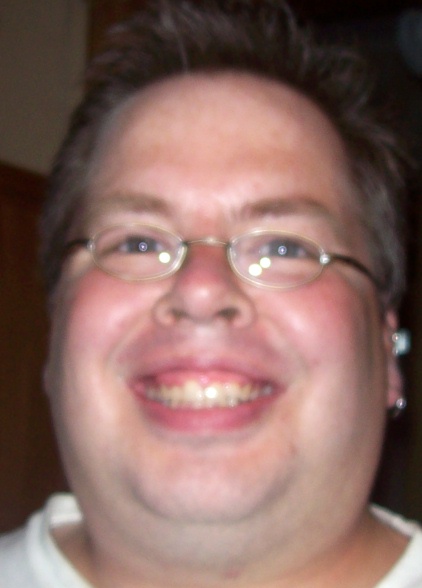 Now if you'll excuse me. I'm going to go share my dorkiness with others.
Posted by Contagion in Stories about me. at April 24, 2008 11:16 AM | TrackBack