December 17, 2009
Moose Drool
Sorry, it's been a while since my last beer review. No excuses, just lazy and busy. The beer I will be reviewing tonight is from Petey of Petey's Powderhorn. He donated Moose Drool Brown Ale by the Big Sky Brewing Co. in Missoula, Montana.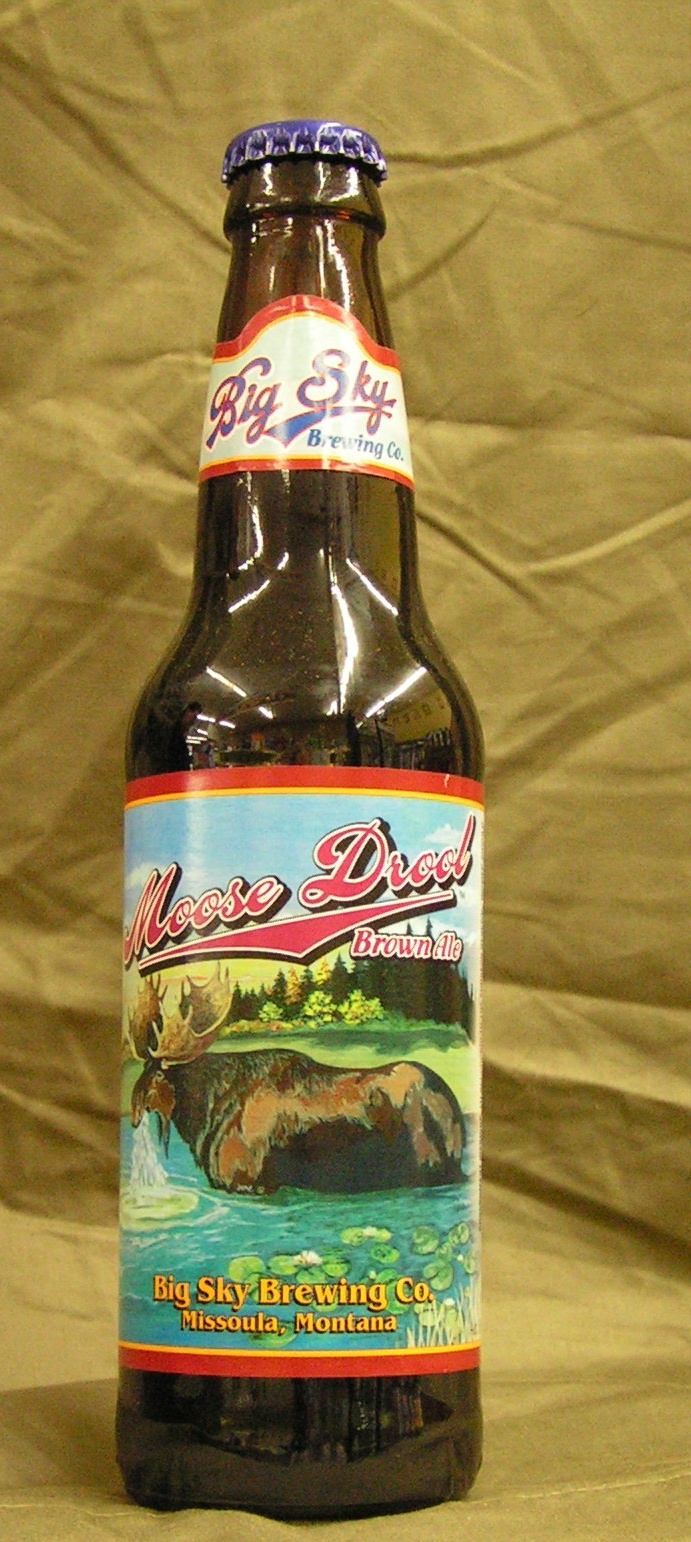 It came in the standard brown bottle with a label that shows a moose wading in a lake with what looks like a waterfall of drool coming out of its mouth. Presumably it was drinking from the lank it was standing in. There is a forest background to it. The name of the beer is in the middle in a cursive style script.
The beer has a nice chocolate malt scent to it. A mild nut flavor is detectable and there is a slight biscuit scent. The smell is kind of mild and a little on the week side. For a brown ale I was expecting something a little stronger scented. The flavor is a mixture of roasted chocolate malts with a hint of nuts and a nice hop finish. It tastes almost like an English brown, but not quite as flavorful. The aftertaste is barely noticeable.
It is a medium bodied beer. There is a slight creaminess to it that coats the mouth.
This is a nice beer. It's nothing fancy or all that impressive, but it was nice to drink. It's something that I wouldn't pass up, but I wouldn't go out of my way for. The flavor could have been more impressive. I give it 5 out of 10.

Posted by Contagion in Alcohol at December 17, 2009 08:45 PM | TrackBack