February 25, 2006
A guitar I wouldn't shred.
I've never had any interest in playing the guitar, let alone taking the time to learn how. Many of my friends and readers do play the guitar and I thought they might be interested in these.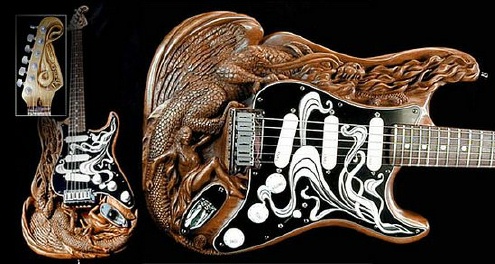 Doug Rowell Carved Guitars
Even I wouldn't mind owning one of these, just for the artistic value. The guy that made these guitars has some serious wood working talent.
Posted by Contagion in Things I find interesting at February 25, 2006 09:09 AM | TrackBack