September 02, 2006
Man Laws
We've all heard of them, Man Laws. The Man Laws are so important to the Male culture, that Miller Lite based a whole add campaign around them. Now Miller Lite has even put up a website that details the Man Laws and video clips of their various sessions. There is even a bio section where you can look up the members of the council aka Square Table.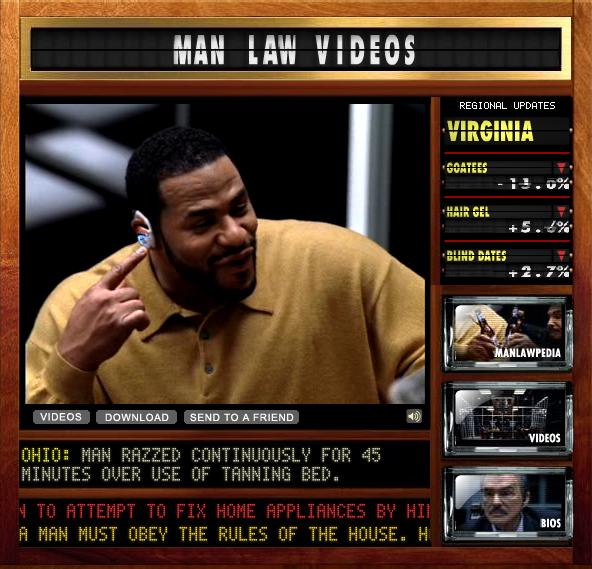 You can even submit your own laws for review by the council. They have a ticker to give you updates of various man law violations and examples of man upholding the man law in exemplary ways.
Personally I like the "You poke it, you own it" law. This can be applied in so many ways besides retrieving beers, like claiming women.

Posted by Contagion in Shenanigans at September 2, 2006 07:32 AM | TrackBack