December 24, 2006
Merry Christmas!
The breakfast casserole is made and in the fridge for tomorrow. Our goose is almost finished thawing. The presents are all wrapped and under the tree. Now Iím going to go spend the next couple of days with the family. Today we are going to watch some Christmas movies and play some games. Tonight we head over to my parents to finner and presents. Tomorrow we open up presents from Santa and the immediate family. Iíll be cooking a special dinner most of the day and assembling toys, but itís all fun.
At this time I would like to wish everyone a safe, fun and Merry Christmas. May you have a wonderful day!
Since I didnít want you to feel left out after last year, your gifts are in the extended entry. It's not NSFW, but uh... you might not want to open at work.
A Sexy Mrs. Clause for the guys to finish unwrapping: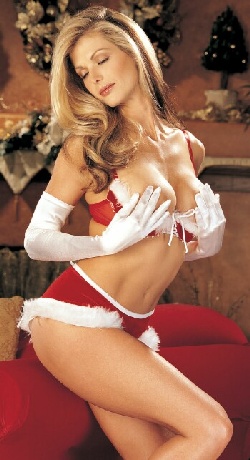 Santa Has a special delivery for the ladies: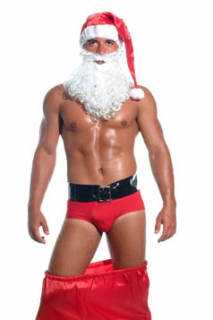 Enjoy and use responsibly.

Posted by Contagion in General at December 24, 2006 10:52 AM | TrackBack