October 31, 2007
Halloween
From my family to yours, Have a Happy and Safe Halloween!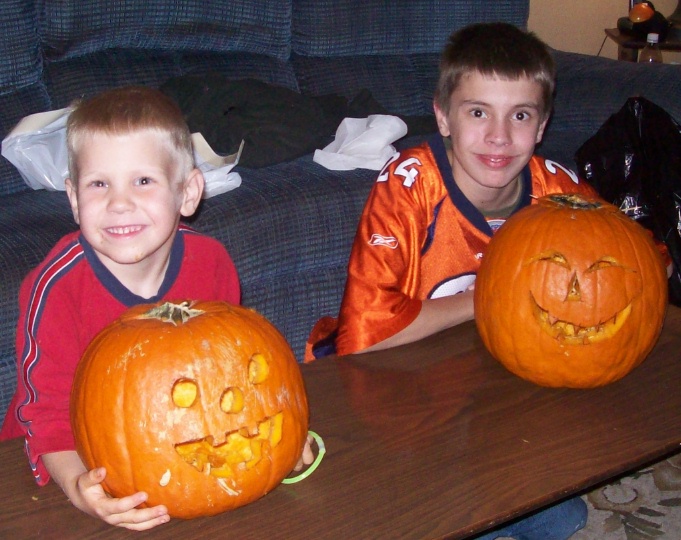 Clone and Boopie with their pumpkins
The boys had fun carving pumpkins and are excited for tonight, almost as excited as I am. Just remember people, Halloween is a fun time, make sure those out there with you and that you meet are all having fun.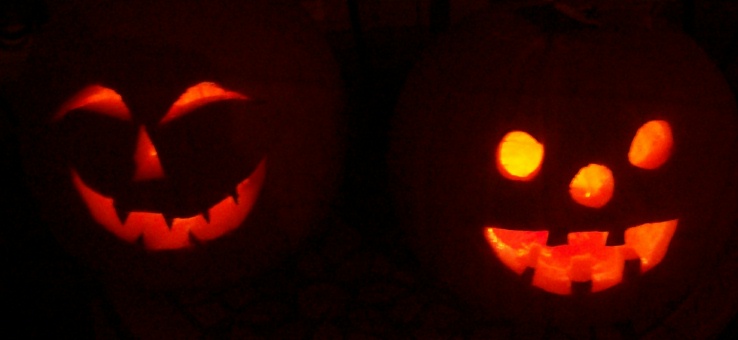 And if you scare anyone, make sure to share the story with me.
Posted by Contagion in Family Life at October 31, 2007 11:11 AM | TrackBack