October 31, 2007
Perfect decoration!
Ktreva found the perfect Halloween decoration for me. It combines two of my most favorite things in the world together. According to her she was just walking through the store when she found it. As soon as she laid eyes on it she said she thought of me, it was something "I had to have".
Want to know what it is?
See the extended entry!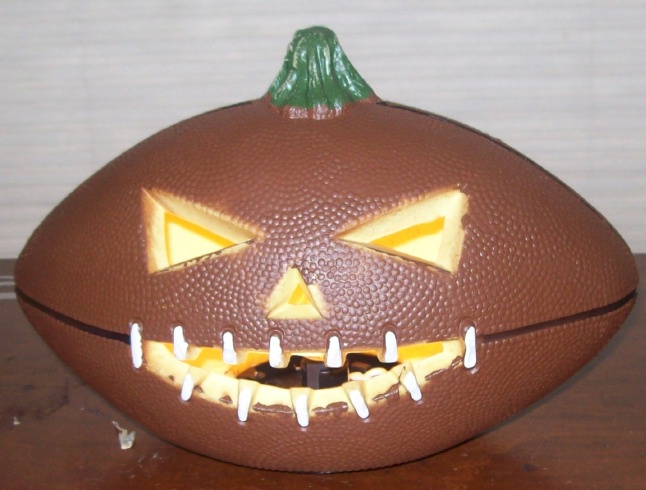 A Jack-0-football! Or is it a Football-o-lantern, Maybe a carved football? Anyways what ever it is, it's perfect. How can you go wrong with Football and Halloween?

Posted by Contagion in Stories about me. at October 31, 2007 01:11 PM | TrackBack