December 25, 2007
Merry Christmas!
At this time I would like to wish everyone a safe, fun and Merry Christmas. May you have a wonderful day!
I thought a little Billy Idol singing Oh Christmas tree would be a good way to start the day off. I know my family loves to listen to Christmas music on Christmas day, and I really happen to like the way he does this song.
The boys have opened all of their presents and are pleasantly surprised. I was able to score a Wii earlier this month. It was a complete accident. Ktreva and I wanted to get the boys one for Christmas, but you couldn't find them. We were just going to give the boys a picture of one and tell them they were going to get it after Christmas. When my grandmother died I had some time off of work. I stopped by a local game store to see about picking up a Christmas Present for Ktreva. It didn't open until 10:00 AM, I figured I'd wait the 20 minutes. I didn't have anything else to do. Shortly after I arrived another gentlemen pulled in, jumped out of his car and headed to the store. I figured it must be Christmas hours and they opened early, so I joined him.
He was waiting outside the door so I asked, "What are you waiting for?" His response was, "They are getting a shipment of Wiis in today." I stood in line. A couple of seconds later more and more people started showing up. Next thing I knew there was a line of 20 plus people. The store opened and we waited for the UPS guy to arrive. Sure enough he did, but it didn't look promising. The clerk comes out and tells everyone they did get some Wiis in, but only 3. The lady that was in the fourth position was really annoyed. She has been trying to score one every day since Thanksgiving and here I am getting one and it was my first attempt. I almost felt bad enough to give it to her... but then I remember I'm arsehole. It was worth it to see the boys faces.
I figured this was Grandma's last gift to the boys, because if she hadn't died, I wouldn't have had the time off of work and wouldn't have stopped in at the time that I did.
But now on to your Christmas presents. They are in the extended entry. They are kind of NSFW, but not too bad. I hope you enjoy!

Naughty little Christmas lady waiting to warm up a guys yule log.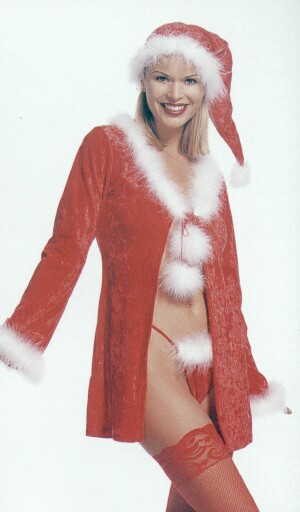 For the ladies I have Santa wanting to give you a package!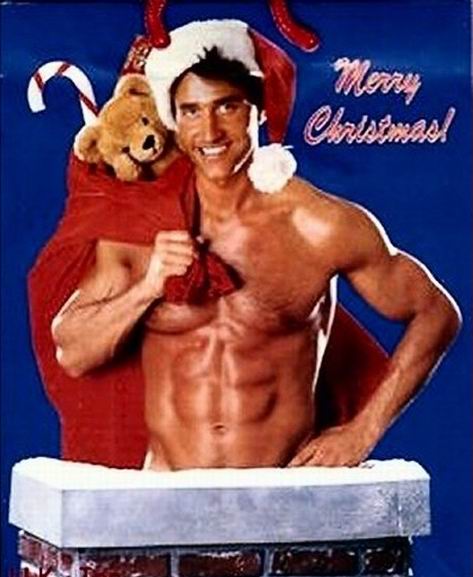 Don't hurt yourself playing with the new toys!
Posted by Contagion in General at December 25, 2007 09:56 AM | TrackBack