February 25, 2008
Fort De Chartres
I decided to try a new event this year called the Colonial Trade Faire & musket and Rifle Frolic at the Fort De Chartres historic site in Prairie Du Rocher, IL. (South of Saint Louis not far from the Mississippi). This is a juried event (Meaning you have to pass close scrutiny in order to get in) and from what I've heard they are strict. Actually I know there are strict, here's the rules. I had to send pictures of myself and my equipment so that they could view them and pass judgment upon me.
Today in the mail I received my acceptance letter. The only thing they had a problem with was my capote (a coat made out of wool blankets, French for Cape.) To quote the letter, "Everything looks great except for the capote. I can't see it too well in the picture, but it looks more like a Rocky Mt. Style Mt Man coat VS a more tailored 18th century style capote. If I'm wrong, please let me know as I couldn't see too clearly from the photo."
This is the photo I sent, it was the best I had: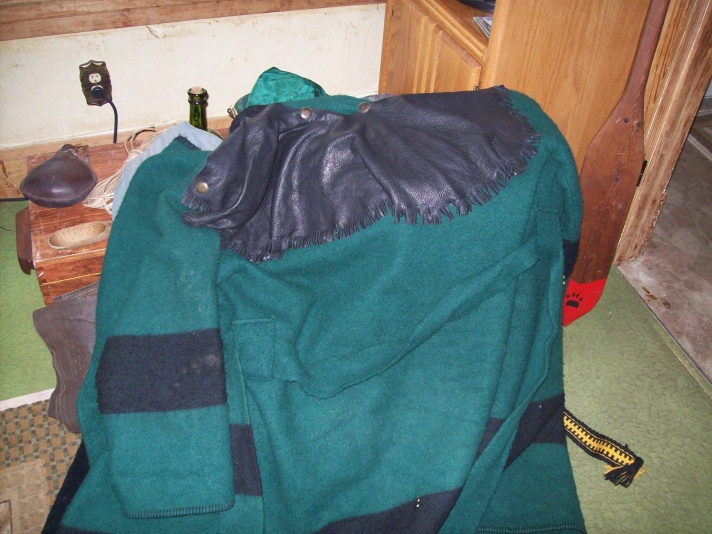 Yea, it sucked. The capote was bought as an Eastern Style capote. I added the black leather cape to it for extra warmth. You'd be surprised how much that cape helps. I made it so it buttoned on, I can easily take it off. I responded via e-mail stating that. If I can't bring it, it stays home, if they say it's okay than I bring it with. It's not that big of a deal. I can always just use a wool blanket and one of the man kilt broaches I have.

Posted by Contagion in Re-enacting life. at February 25, 2008 07:22 PM | TrackBack