March 01, 2008
Zombie Weddding?
We all know I love the zombie genre of movies, games and books. I'm also fine for theme weddings, I had one myself. Ktreva and I were married in a traditional Scottish wedding. All the men wore kilts and the all the ladies had on Elizabethan style gowns. The church that hosted the wedding still talks about it to this day.
For the life of me, I could never, ever do a zombie wedding. First off, I don't think I'd want it. Secondly even if I did, there is no way in hell Ktreva is going to go for it. But that is us. Apparently there are people that would and have done such a thing.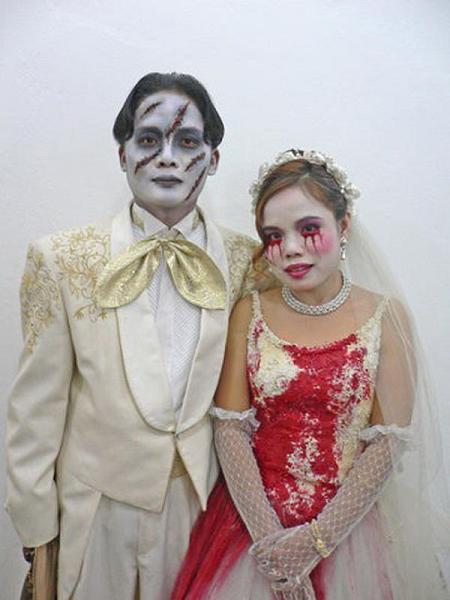 If you want to see more pictures, head over to Fun-hunter.com and check out the rest of the photos. This does give new meaning to "until death do us part." Wait, wouldn't that nullify the wedding then and there?
Posted by Contagion in Zombies at March 1, 2008 09:09 AM | TrackBack