July 23, 2008
Goodbye Jack.
Ktreva's grandfather passed away yesterday. It's never easy when a loved one dies, but right now is even harder. I really wish I was back home and able to comfort and help her. Unfortunately I'm 600 miles away. I completely feel like a failure as a husband.
Her grandfather was the only in-law I had that liked me. Whenever we would visit Jack and I would spend hours talking. This man lead a long and interesting life. He fought in World War 2 and would tell me stories about that and the difficulties of his childhood growing up an orphan. It was just this last December listening to his stories that I realized that he fought with the 101st Airborne, Easy Company. Yes, Band of Brothers fans, the same unit. He made all the jumps and even was at Bastogne. I was hoping to hear more of his stories this year at Thanksgiving.
Jack was also a pilot. He owned a recreation P-51 Mustang and would fly it for airshows. He was proud of that plane. I remember the first time he showed it to me at one of the airshows. It was a beautiful craft that was well maintained.
I liked Jack. He was a smart man with a great sense of humor. Unfortunately since they lived 12 hours away, we didn't get to see him as much as we would have liked. It was a situation we couldn't remedy without moving closer.
Even though he didn't fly during World War 2; he did serve, honor and fight for his country, and he was an avid pilot. I feel this is appropriate for him: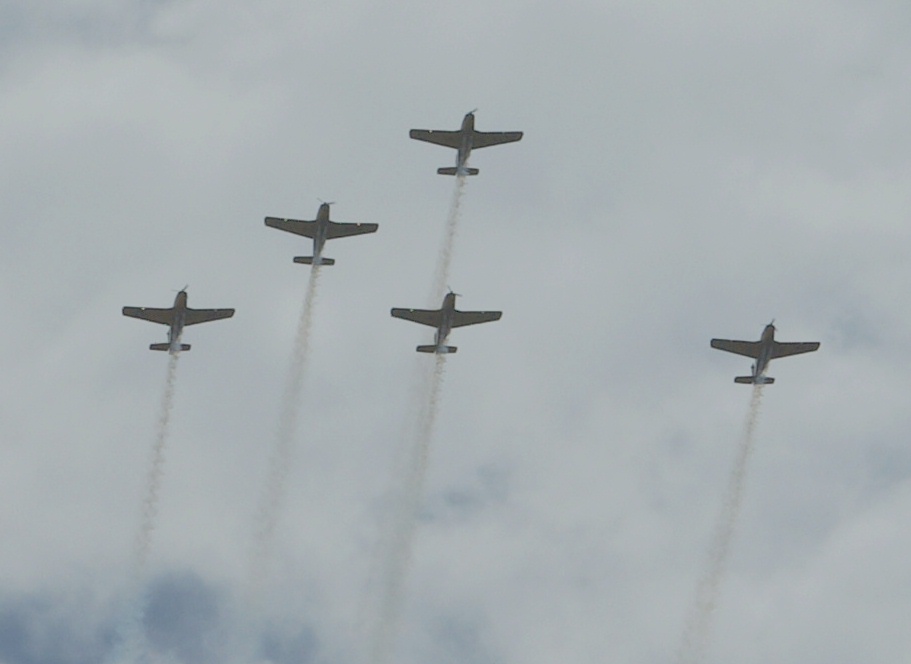 The missing man formation as done with P-51 mustangs.
God speed Jack. Thank you for everything.
Posted by Contagion in Family Life at July 23, 2008 05:57 AM | TrackBack