December 30, 2006
So long, farewell, Aufwiedersehn, good bye!
In my opinion, this is about 15 years overdue. They should have taken him down during the first Gulf War.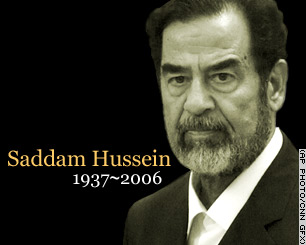 Hereís a video of them walking him to the gallows. They donít actually show him being dropped, but Iím sure over time that will be leaked to the net.
Good riddance.

Posted by Contagion in General assholery at December 30, 2006 08:39 AM | TrackBack