December 04, 2008
Lutefisk dinner
This evening I took the family to the annual Lutefisk Dinner at my parent's church. Just as a reminder as to what lutefisk is, read these posts. The lutefisk this year was particularly good. Heck, even Ktreva ate it and liked it. I'm thinking those DNA injections might be taking hold. (ducks frying pan)
This year I decided to get a before picture so that you can see what the cooked product looks like.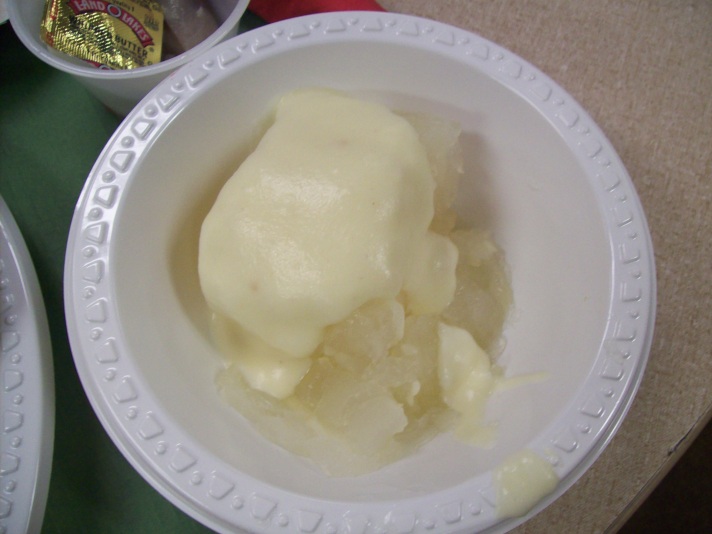 Now the lutefisk in the picture has the white sauce on it. They put the sauce on mine before I had a chance to tell them I wanted it plain.
Of course the other Scandinavian delicacies were available, real swedish meatballs, Korv (Swedish christmas sausage) pickled beets, rice pudding, real rye bread, etc. They didn't have any Lefse this year, but thanks to my friend Wench (She labeled herself!) and my mother I've had lefse multiple times this year already.
I love Lefse!
Posted by Contagion in Family Life at December 4, 2008 09:02 PM | TrackBack